3.2.2 Elixhausen – Salzburg / Austria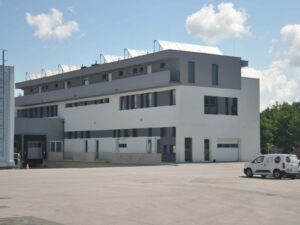 The headquarters of our group of companies is located here. Management, sales, product and project management, production planning, accounting and service are all located here.
3.2.4 Kópháza – Sopron / Hungary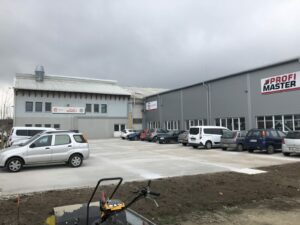 We have been manufacturing in Kópháza near Sopron, Hungary, since 1993. Before the fall of the Wall, Sopron was the largest manufacturing location for workshop equipment in Eastern Europe and was therefore known as a location with very well-trained employees and experienced suppliers.
Thanks to the location directly at the border to Austria, only 65 km away from the international airport Vienna, the production site is ideal and also quickly accessible for our international customers.
In 2005, the new building of our current production facility was completed and, due to the strong growth, it was expanded considerably in 2019. We currently employ around 100 people at this location.
3.2.6 Lužnice (MIND Park) / Serbia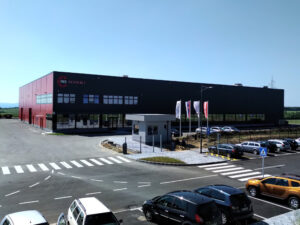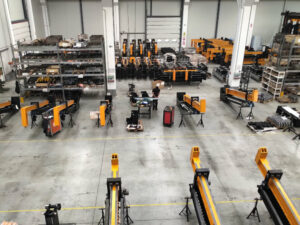 After it became more and more difficult to find skilled workers in Central Europe and also in Western Hungary and, on the other hand, the order books grew more and more, the establishment of another location was an obvious choice.
The choice of location fell on MUND Park in Lužnice / Serbia. In this railway cluster, further suppliers to the railway market have been and will be based around the Siemens plant for the Avenio Tram and the railway component manufacturer AMM. These are ideal conditions for Autolift. In addition to a large number of well-trained technicians and a very good infrastructure, there are also free trade agreements with the EU and many other interesting markets.
We have been producing in Lužnice since June 2019. In February 2021, the construction of the new production facility with 4,000 square meters of production area and 400 square meters of office space was completed. This means that there is now enough space to gradually expand our current workforce of 60 employees (as of March 2021) to up to 150 employees, depending on market requirements.